5 marzo, 2022 / Comentar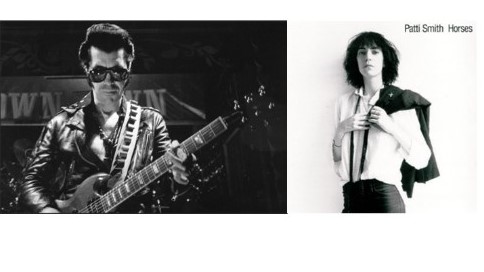 Escuchamos artistas categorizados para el programa como Robinsones y Liliths. Ellos como arquetipo de aventureros y supervivientes y ellas mujeres fuertes, rebeldes, libres e independientes y que, en la mayor parte de los casos, no han tenido presencia en Caramuel. The Sadies también suenan en el podcast, porque Dallas Good dejó el mundo terrestre la semana pasada.
Townes Van Zandt. Cowboy Junkies Lament >< Cowboy Junkies. Townes' Blues >< Cowboy Junkies. Sweet Jane >< Cowboy Junkies. If You Were The Woman, And I Was The Man >< Tindersticks. Kathleen >< Michael Chapman. Firewater Dreams >< Link Wray & the Wraymen. Rumble >< Link Wray. Fire and Brimstone >< Neil Young & Crazy Horse. Bandit >< The Sadies. Clam Chowder >< The Sadies. Rubber Bat >< The Sadies. Wasn't Born To Follow >< The Sadies. Song of the Chief Musician (Part 2) >< The Sadies. Good Flying Day (Live) >< The Sadies. Message to Belial >< Patti Smith. Free Money >< Bush Tetras. Too Many Creeps >< Delta 5. Mind Your Own Business >< Las Vulpes. Me gusta ser una zorra >< Vivien Goldman. Launderette >< Brotherhood. Glow >< Zero Gravity. Jean- Michel Jarre.

Caramuel_238_Robinsones-y-Liliths
[ 1:30:38 ]
Reproducir Ahora
|
Reproducir en Popup
|
Descarga
(54)
Comentarios