– Caramuel
15 octubre, 2017 / Comentar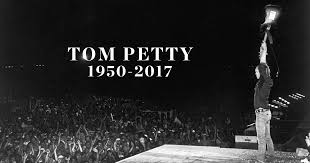 Sentido homenaje de Caramuel a Tom Petty, al que perdíamos el pasado 3 de octubre.
Lo recordamos junto a sus Heartbreakers y Travelling Wilburys, en los discos Tom Petty & The Heartbreakers (1976), You're Gonna Get It (1978), Damn The Torpedoes (1979), Hard promises (1981), Full Moon Fever (1989), Into The Great Wide Open (1991). Seguiremos este repaso en una segunda parte. HASTA SIEMPRE Tom Petty.
American Girl <> Breakdown <> I Need To Know <> Listen To Her Heart <> Refugee <> Here Comes My Girl <> Don't Do Me Like That <> The Waiting <> Tom Petty & Stevie Nicks. Insider <> Travelling Wilburys. Handle With Care <> Travelling Wilburys. End of The Line <> Free Fallin' <> I Won't Back Down <> Feel a Whole Lot Better <> Into The Great Wide Open <> Learning To Fly.

Caramuel_129_TomPetty
[ 1:06:37 ]
Reproducir Ahora
|
Reproducir en Popup
|
Descarga
3 octubre, 2017 / Comentar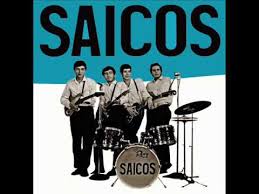 Programa que da comienzo a la temporada 2017- 2018 en Radio Kolor, con una selección de grupos de América y España de las décadas de los 60 y 70. Grupos españoles, peruanos, colombianos, incluso pop cristiano del recopilatorio Pentecostés Vibrations.
Los Relámpagos. Dos Cruces >< Los Continentales. Espacial >< Pop Tops. Oh Lord My Lord >< Los Zooms. La Droga >< Los Destellos. Onde Está la Yerbita >< Saicos. Demolición >< Los Yorks. Abrázame >< Los Canarios. Get On Your Knees >< Alacrán. Sticky >< Barrabás. Woman >< Los Cirros. Hay Muchos Como Yo >< Conjunto Luz Verde. Mundo Escúchame >< Elia y Elizabeth. Alegría >< Elia y Elizabeth. Hay que Vivir la Vida ><Bonus Track. Sola. Tabú, Tabú.

CARAMUEL_127_SeleccionAmericaEspanya
[ 1:11:21 ]
Reproducir Ahora
|
Reproducir en Popup
|
Descarga
22 agosto, 2017 / Comentar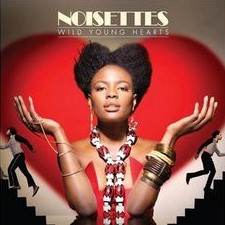 Segunda entrega del Podcast dedicado a mujeres. La primera parte dejó a muchas por el camino y con ellas llegamos al final de temporada. Hasta pronto.
BARBARA LEWIS. Hello, Stranger >< MARY WELLS. Bye Bye Baby >< SANDIE SHAW. There's Always Something There To Remind Me >< ASTRUD GILBERTO. Windy>< THE MAMAS & THE PAPAS. The In Crowd. >< JANIS JOPLIN. Maybe >< JEFFERSON AIRPLANE. Triad >< GIRLPOOL. Jane >< SAVAGES. Sad Person >< THE NOISETTES. Sister Rosetta >< AUDRA MAE. Here I Go Again >< JOAN JETT & THE BLACKHEARTS. Crimson and Clover >< PATTI SMITH. Break It Up >< EDIE BRICKELL & THE NEW BOHEMIANS. Circle >< IGGY POP & KATE PIERSON. Candy >< CORINNE BAILEY RAE. Breathless. ATERCIOPELADOS. La Culpable >< MARTIRIO. Quisiera Amarte Menos.

Caramuel_126_PodcastMujeres2
[ 1:13:35 ]
Reproducir Ahora
|
Reproducir en Popup
|
Descarga
18 junio, 2017 / Comentar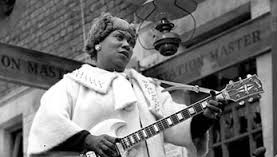 Podcast del programa dedicado a mujeres, algunas de ellas nacidas en el siglo XIX. Ocuparon un espacio, reservado en la música para hombres.
Recordamos también a Gregg Allman y Chris Cornell desaparecidos recientemente.
BESSIE SMITH. Take Me For A Buggy Ride <> ELLA FITZGERALD & LOUIS ARMSTRONG. Dream a Little Dream Of Me <> BILLIE HOLLIDAY. Blue Moon <> BILLIE HOLLIDAY. For Heaven's Shake <> SARAH VAUGHAN. Misty <> SISTER ROSETTA THARPE. This Train <> KOKO TAYLOR. Voodoo Woman <> ETTA JAMES. Something's Got a Hold On Me <> SUGAR PIE DE SANTO. Git Back <> ARETHA FRANKLIN. You Make Me Feel Like a Natural Woman <> DIONNE WARWICK. I Say A Little Prayer <> CAROLE KING. You've Got a Friend <> CARPENTERS. Yesterday Once More <> NINA SIMONE. I've Got a Smile <> FLEETWOOD MAC. Dreams <> ALLMAN BROTHERS BAND. Statesboro Blues <> CHRIS CORNELL. Seasons

Caramuel_125_Mujeres
[ 1:14:57 ]
Reproducir Ahora
|
Reproducir en Popup
|
Descarga
Más antiguos »