2 noviembre, 2016 / Comentar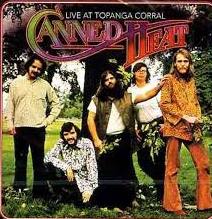 Traemos hoy Canciones a puñados para el otoño. En directo, se nos fundió la luz del estudio… y fue perfecto….
Madness. The Prince; Patti Smith. Redondo Beach; Easybeats. You Are The Light; Love. ¡Qué vida!; The Youngbloods. Four In The Morning; Cannet Heat. On The Road Again; Delaney & Bonnie. Get Outself Together; Ike & Tina Turner. River Deep, Mountain High; Elvis Presley. The Next Step Is Love; Tom Petty. Breakdown; David Bowie. Soul Love; The Cowboy Junkies. Sweet Jane; Spirit. Animal Zoo; The Flame. See The Light; The Byrds. Fido; Julie Driscoll, Brian Auger & The Trinity. Czechoslovakia.

CARAMUEL_101_CancionesaPunados
[ 1:02:11 ]
Reproducir Ahora
|
Reproducir en Popup
|
Descarga
Comentarios