19 febrero, 2018 / Comentar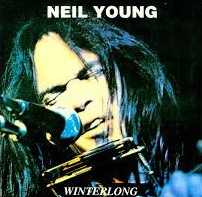 Tres días de nevadas seguidos se merecen un especial. El invierno como protagonista musical de este programa.
Elvis Presley. Summer Kisses, Winter Tears <> Etta James. Winter Wonderland <> Johhny Winter. Fast Life Rider <> The White Stripes. In The Cold Cold Night <> Belle & Sebastian. Winter Wooskie <> Mumford and Sons. Winter Winds <> Leonard Cohen. Winter Lady <> Simon & Garfunkel. A Hazy Shade Of Winter <> The Doors. Wintertime Love <> The Rolling Stones. Winter <> Neil Young. Winterlong <> Tom Waits. Cold Cold Ground <> Alarma. Frio <> The Carpenters. Winter Wonderland. Bonus Track. Pixies. Winterlong <> The Cure. Winter.

CARAMUEL_143_Invierno
[ 1:05:28 ]
Reproducir Ahora
|
Reproducir en Popup
|
Descarga
(47)
Comentarios