programas
25 julio, 2022 / Comentar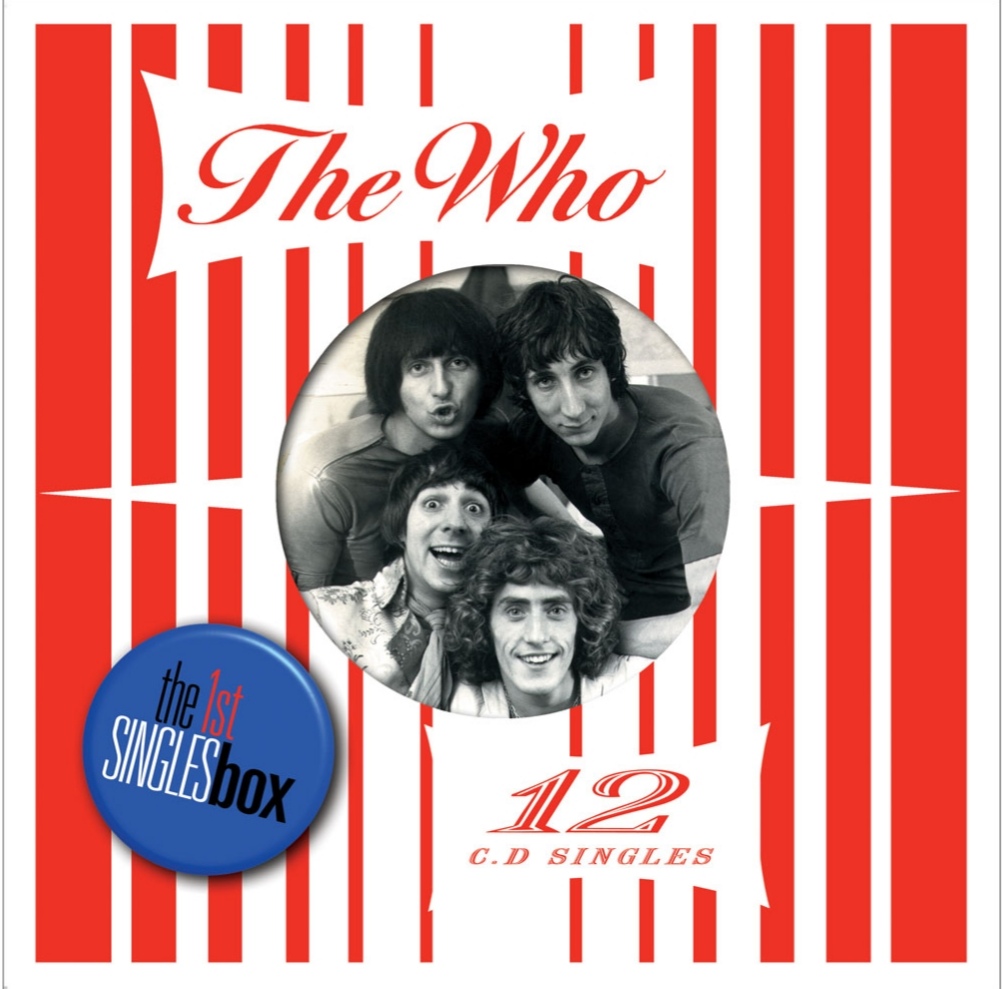 En este podcast recuperamos una caja de 12 singles publicados entre 1964 y 2004 de The Who. Roger Daltrey, Pete Townsend, John Entwistle y Keith Moon, publicarían himnos generacionales y se convertirían en la cara más visible del Rock & Roll "mod" en la Inglaterra de los 60.
Escuchamos estos singles, acompañados de los comentarios que los críticos de la revista inglesa New Musical Express, publicaban en su momento.
The Who. Real Good Looking Boy. 2004 >< The Who. I Can't Explain. 1965 >< The Who. Bald Headed Woman. 1965 >< The Who. Anyway, Anyhow, Anywhere directo Ready Steady Go!. 1965 >< The Who. My Generation. 1965 >< The Who. Shout & Shimmy. 1965 >< The Who. The Kids Are Alright. 1965 >< The Who. Substitute. 1966 >< The Who. I'm A Boy. 1966 >< The Who. Happy Jack. 1966 >< The Who. I've Been Away >< The Who. Pinball Wizard. 1969 >< Tina Turner. Acid Queen >< The Who. Won't Get Fooled Again. 1971 >< The Who. 5.15. 1973 >< The Who. Pictures of Lily.

CARAMUEL_247_Singles-The-Who
[ 1:12:14 ]
Reproducir Ahora
|
Reproducir en Popup
|
Descarga
(3)
25 julio, 2022 / Comentar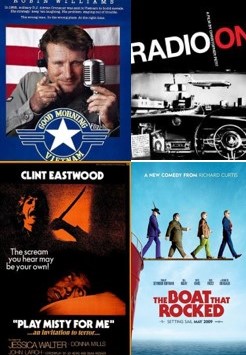 La "radio" es protagonista de algunas películas de cine. Esa fusión de cine y radio, nos han dejado bandas sonoras dignas de recordar. En esta hora de programa escuchamos solo algunas, Radio On, Play Misty for me, Good Morning Vietman, The Boat that Rocked, El agua sagrada.
David Bowie. Heroes >< Eddie Cochran. Three Steeps to Heaven >< Erroll Garner. Misty >< Gator Creek. Dirty Boogie >< Johnny Otis. Willie and The Hand Jive >< Martha Reeves & The Vandellas. Nowhere To Run >< Wayne Fontana & The Mindbenders. The Game Of Love >< The Beach Boys. I Get Around >< Louis Armstrong. What a Wonderful World >< Duffy. Stay With Me Baby >< Skeeter Davis. The End of the World >< The Isley Brothers. This Old Heart of Mine (is weak) >< The Boxtops. The Letter >< The Hollies. I'm Alive >< The Troggs. With a Girl Like You >< Easybeats. Friday On My Mind >< The Kinks. All Day and All of the Night >< THe Who. I Can See For Miles >< Cream. I Feel Free >< Herb Alpert & The Tijuana Brass. This Guy's In Love With You >< Fela Kuti. Shakara (Oloje)

Caramuel_246_La-radio-en-el-cine
[ 1:19:15 ]
Reproducir Ahora
|
Reproducir en Popup
|
Descarga
(4)
25 julio, 2022 / Comentar

13-07-03-2022-Ofuskados-in-the-evening-Ali-Farka-Toure-El-Miedo-a-la-Libertad-The-Best-2021_2a-Parte_07-03-2022
[ 1:41:43 ]
Reproducir Ahora
|
Reproducir en Popup
|
Descarga
(4)
25 julio, 2022 / Comentar

12-28-02-2022-Ofuskados_in_the_evening-Tito_Rodriguez-Earthling-Walter_Benjamin-The_Best_2021-28-02-2022
[ 1:42:55 ]
Reproducir Ahora
|
Reproducir en Popup
|
Descarga
(3)
Más antiguos »