– Caramuel
16 marzo, 2020 / Comentar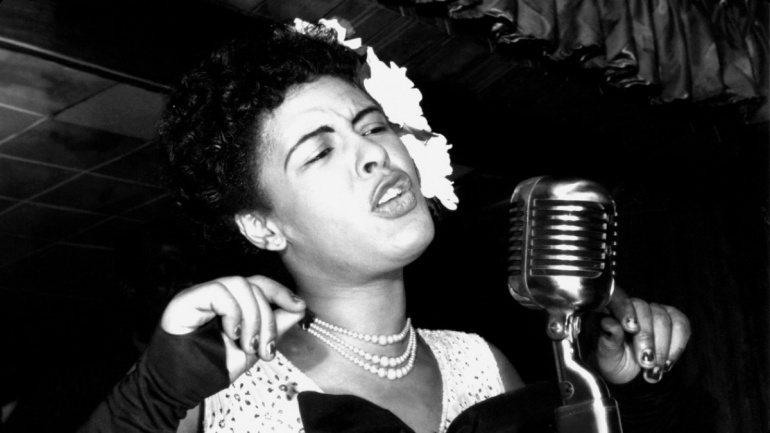 Aunque en Caramuel cada semana suena una mujer en la sección Reina del Mercurio, este podcast está enteramente dedicado a ELLAS. La imposibilidad de escuchar toda la lista que llevamos al directo, pide una segunda parte en breve. Tanto las protagonistas de esta primera parte como las que lo serán de la segunda son extraordinarias.
Koko Taylor. I'm A Woman >< Bessie Smith. Empty Bed Blues >< Sister Rosetta Tharpe. Did't It Rain >< Memphis Minnie. Evil Devil Woman Blues >< Ella Fitzgerald. These Boots Are Made For Walking >< Billie Holliday. The End Of A Love Affair >< Sarah Vaughan. Misty >< Barbara Lewis. Hello, Stranger >< Etta James. At Last >< Sugar Pie de Santo. Git Back >< Mary Wells. My Guy >< Bettie  Swann. Make Me Yours >< Ann Peebles. Beware >< Aretha Franklin. Never Love A Man >< Dionne Warwick. I'll Never Love Again >< Dionne Warwick. Walk On By >< Sandie Shaw. There's Always Something There To Remind Me >< Astrud Gilberto. Windy >< Nina Simone. Wild Is The Wind >< P.P Arnold. First Cut Is The Deepest >< Odetta. Hit Or Miss >< The Soulettes. It's Alright.

Caramuel_190_Podcast_EllasPrimeraParte
[ 1:34:40 ]
Reproducir Ahora
|
Reproducir en Popup
|
Descarga
(13)
8 marzo, 2020 / 1 Comentario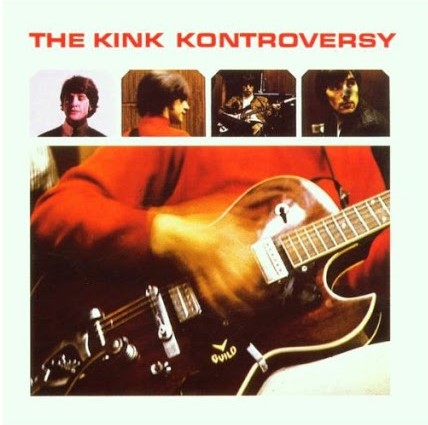 Primera parte de la serie de programas basados en el libro Atardecer en Waterloo de Silex Ediciones escrito por Manuel Recio e Iñaki García. Imprescindible para conocer a The Kinks. Sus inicios vitales en el salón de su casa familiar y en un barrio londinense de clase trabajadora y después como grupo musical. Lectura que atrapa desde el principio, a la vez que profundiza en su discografía, llegando en sus ochocientas páginas hasta el año 2014. En este podcast llegamos hasta la edición del tercer disco Kink Kontroversy del año 1965.
The Kinks. Love Me Till The Sun Shines >< The Kinks. You Really Got Me >< The Kinks. Long Tall Sally >< The Kinks. I Took My Baby Home >< The Kinks. It's Alright >< The Kinks. Just Can't Go To Sleep >< The Kinks. Bald Headed Woman >< The Kinks. All Day And All Of The Night >< The Kinks. I Gotta Move >< The Kinks. Things Are Gettin' Better >< The Kinks. Tired Of Waiting For You >< The Kinks. Nothin'in The World Can Stop Me From Worryin' Bout That Girl >< The Kinks. Got My Feet On The Ground >< The Kinks. Something Better Beginning >< The Kinks. Set Me Free >< The Kinks. I Need You >< The Kinks. Gotta Get The First Plane Home >< The Kinks. Where Have All The Good Times Gone.

CARAMUEL_189_Podcast_AtardecerWaterloo
[ 1:10:29 ]
Reproducir Ahora
|
Reproducir en Popup
|
Descarga
(12)
2 marzo, 2020 / Comentar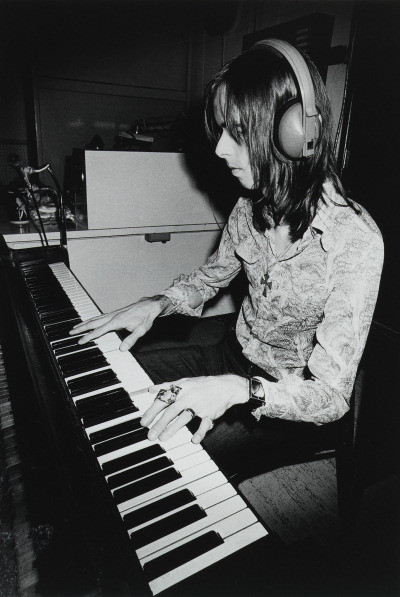 Podcast dedicado a un músico de sesión británico que como muchos otros no ha sido reconocido como se merecía. Nicky Hopkins hizo aportaciones imprescindibles en temas de los sesenta y los setenta. La lista es interminable: Rolling Stones, The Beatles, The Kinks, The Who, Donovan, Jefferson Airplane, Pretty Things, Quicksilver Messenger Service, Steve Miller Band, Jerry Garcia, Graham Parker y muchos más.
Performed Angie >< The Rolling Stones. Angie >< Scraming Lord Sutch & The Savages. Till de following Night >< Cyrill Davies & His R&B All Stars Country Line Special- Chicago Calling. >< The Who. I Don't Mind >< The Kinks. I'm On An Island >< The Kinks. Sittin' In My Sofa >< The Kinks. Dedicated Follower of Fashion >< The Kinks. Two Sisters >< Jeff Beck Group. You Shook Me >< The Rolling Stones. She's A Rainbow >< Quicksilver Messenger Service. Holy Moly >< Steve Miller Band. Your Saving Grace >< Jefferson Airplane. Volunteers >< Mick Jagger, Charlie Watts, Bill Wyman, Nikcky Hopkins y Ry Cooder. Highland Fling >< Nicky Hopkins. Pig's Boogie >< John Lennon & The Plastic Ono Band. Jealous Guy >< Bonus Track. Donovan. Atlantis.

Caramuel_188_Podcast_NickyHopkins
[ 1:15:36 ]
Reproducir Ahora
|
Reproducir en Popup
|
Descarga
(15)
19 febrero, 2020 / Comentar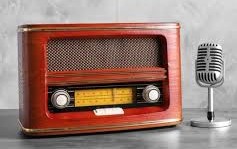 Celebramos en directo el Día Mundial de la Radio. A principios del siglo XX, la radio se coló en los hogares de todo el mundo y fue, sociológicamente hablando, el testigo auditivo de todos los acontecimientos sociales, hasta que la televisión la sustituyó como medio de masas.
Hertz sentó las bases para que, en 1894, Nikola Tesla consiguiera realizar la primera demostración de transmisión radiofónica sin hilos, aunque quien se llevó realmente los méritos fue Marconi que patentó el invento.
Los posteriores sistemas de grabación permitieron que, a través de la radio, la música se popularizara. En este podcast escuchamos música desde los primeros años 20 hasta el Bebop de los 40 en Nueva York y algunos fragmentos sonoros. El pánico que provocó la adaptación de Orson Welles de la Guerra de los Mundos de H.G Wells, un fragmento de la película Días de Radio de Woody Allen, para terminar con la música de la película Radio Encubierta que nos zambulle en una emisora de radio ilegal en un barco pesquero en el Reino Unido.
Elvis Costello. Radio, Radio >< Enrico Caruso. Vesti la Giubba >< Original Dixieland Jazz Band. Fidgety Feed >< Bessie Smith with Louis Arsmtrong. St Louis Blues >< Duke Ellington & His Orchestra with Ivy Anderson. I Got It Bad And That Ain't Good >< Ella Fitzgerald & Count Bassie Orchestra. Just a Sittin' And A Rockin' >< Bing Crosby & Bob Hope. Road to Morocco >< Andrew Sisters. Rum and coca cola >< Dizzy Gillespie, Charlie Parker & Thelonious Monk. Bloomdido >< Jr Walker & The Allstars- Cleos Mood >< The Tremeloes. Silence Is Golden >< Paul Jones. I've Been a Bad Bad Boy >< The Ramones. Do You Remember Rock & Roll Radio

Caramuel_187_DiaMundialdelaRadio
[ 1:06:57 ]
Reproducir Ahora
|
Reproducir en Popup
|
Descarga
(22)
Más antiguos »