– Caramuel
20 enero, 2019 / Comentar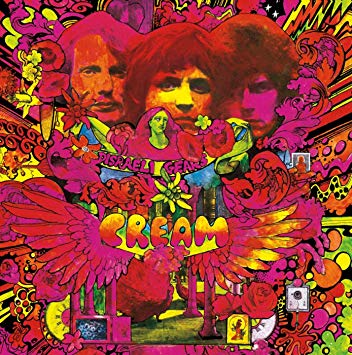 Programa dedicado a psicodelia hecha en Europa. Escuchamos música caleidoscópica principalmente británica.
CHICKEN SHACK. Tell Me >< TEN YEARS AFTER. Summertime >< CREAM. Strange Brew >< CREAM. Sunshine Of Your Love >< DONOVAN. Sunshine Superman >< DONOVAN. The Hurdy Gurdy Man S>< THE BEATLES. Tomorrow Never Knows >< THE BEATLES. Sexy Sadie >< THE ROLLING STONES. She's A Rainbow >< PINK FLOYD. Interstellar Overdrive >< THE INCREDIBLE STRING BAND. Water Song >< STATUS QUO. Sunny Celophane Skies >< STATUS QUO. Black Veils Of Meloncholy >< FOCUS. Hocus Pocus >< LOS BRAVOS. Bring a Little Lovin'

Caramuel_166_PsicodeliaBritanica
[ 1:17:37 ]
Reproducir Ahora
|
Reproducir en Popup
|
Descarga
14 enero, 2019 / Comentar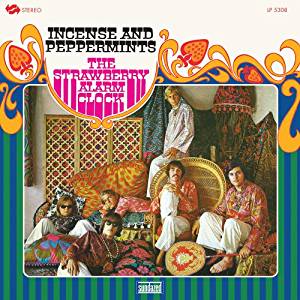 Podcast musical y psicodélico preparado después de visitar la exposición "Psicodelia en la cultura visual de la era Beat". Contextualizamos aquella época y escuchamos una pequeña muestra musical colorista y caleidoscópica.
The Doors. Back Door Man >< Grateful Dead. I Know You Rider >< The Sonics. The Witch >< Electric Prunes. I Had Too Much To Dream (last night) >< Count Five. Psychotic Reaction >< Big Brother & The Holding Company. Blindman >< Quicksilver Messenger Service. Fresh Air >< Vanilla Fudge. You Keep Me Hanging On >< Captain Beefheart & His Magic Band. Zig-Zag Wanderer >< The Great Society. Somebody To Love >< Moby Grape. Changes >< Country Joe & The Fish. The Masked Marauder ><13th Floor Elevators. You're Gonna Miss Me >< The Strawberry Alarm Clock. Incense and Pepperments.

Caramuel_165_MusicayPsicodelia
[ 1:09:13 ]
Reproducir Ahora
|
Reproducir en Popup
|
Descarga
10 enero, 2019 / Comentar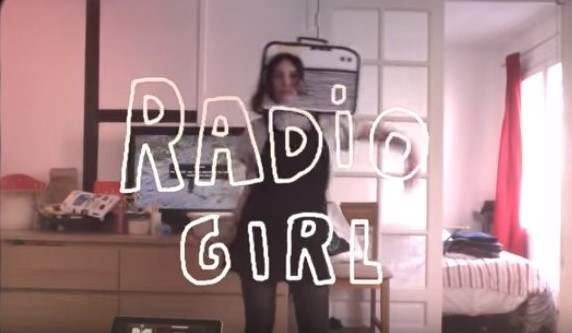 Último podcast del año 2018. Para celebrar la navidad, dedicamos el programa a este emocionante medio que es la RADIO EN DIRECTO y que nos regala desde hace varias temporadas entrañables momentos semanales en los estudios de Radio Kolor.
BIKINI KILL. New Radio <> RAMONES. Do You Remember Rock & Roll Radio <> ELVIS COSTELLO. Radio Radio <> PRESIDENT OF UNITED STATES. Video Kill The Radio Star <> WAYNE COUNTY & THE ELECTRIC CHAIRS. Trying To Get On The Radio <> AEROLÍNEAS FEDERALES. Mi Video no tiene Mando a Distancia <> RADIO FUTURA. Estatua del Jardín Botánico <> PI JA MA. Radio Girl <> PORRIDGE RADIO. Lemonade <> THE FLAVIANS. On The Radio <> RADIO MOSCOW. City Lights <> JIM WHITE. Static On The Radio <> THE DEAD 60'S. Riot Radio <> ADANOWSKY. Dancing To The Radio.

Caramuel_164_Radio
[ 1:10:21 ]
Reproducir Ahora
|
Reproducir en Popup
|
Descarga
18 diciembre, 2018 / Comentar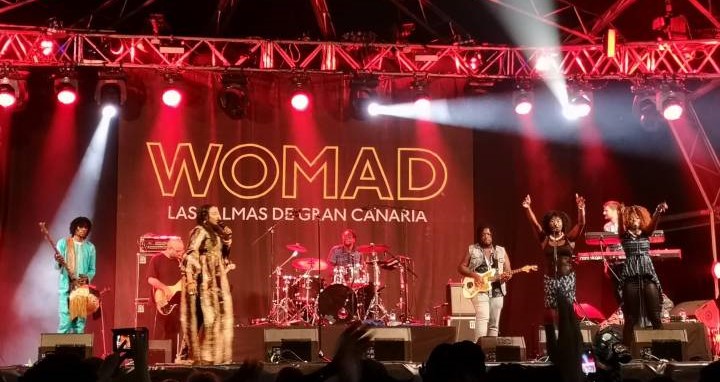 Podcast con resumen de la edición número 20 del Festival Womad en las Palmas de Gran Canaria que visitamos el pasado mes de noviembre. Además, rendimos un pequeño homenaje a varios músicos desaparecidos en los últimos meses. Pete Shelley de Buzzcocks, Tony Joe White y Wah Wah Watson
Buzzcocks. Everybody's Happy Nowadays <> Tony Joe White. Polk Salad Annie <> Tony Joe White. Rainy Night in Georgia <> The Temptations. Papa Was a Rolling Stone <> Wah Wah Watson. Love Ain't Somethin' (That's You Get For Free) <> Michael Jackson. Girlfriend <> Count Basie Orchestra. Who Me? <> Richard Bona. Djombwe & I Wish & Trains <> KermesZ a l'Est. Papazov <> Gecko Turner. Toda Mojaita <> Radio Baifa. Renacimiento <> Colectivo Panamera. Quiero Mucho Más <> Oumou Sangaré. Moussolou <> Noga Erez. Off The Radar.

CARAMUEL_163_Womad2018
[ 1:19:35 ]
Reproducir Ahora
|
Reproducir en Popup
|
Descarga
Más antiguos »