16 junio, 2020 / Comentar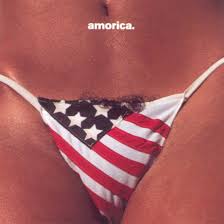 En total han sido nueve programas desde casa y este espero que sea el último. La próxima semana volvemos a los directos desde la emisora de Radio Kolor. Con canciones especiales nos despedimos de estos momentos radiofónicos pasados en casa.
U2. Sweetest Thing >< Chris Cohen. Green Eyes >< Galaxie 500. Strange >< Kevin Ayers. Stranger In Blue Suede Shoes >< Sixto Rodriguez. Sugar Man >< Black Crowes. She Gave Good Sunflower >< Eric Clapton y J.J Cale. Danger >< Junip. Always >< Bonnie Dobson. Winter's Going >< James Taylor. Your Smiling Face >< Paul Weller. Above the Clouds >< King Crimson. Cadence and Cascade >< Brinsley Schwarz. What Do You Suggest? >< Daughters of Albion. Good To Have You >< Wimple Winch. Save My Soul >< Zombies. You Make Me Feel Good >< The Animals. White House >< Crosby, Stills, Nash. Suite, Judy Blue Eyes >< America. Ventura Highway.

CARAMUEL_199_Canciones_especiales_para_despedir_la_cuarentena
[ 1:27:18 ]
Reproducir Ahora
|
Reproducir en Popup
|
Descarga
(121)
Comentarios