27 mayo, 2020 / Comentar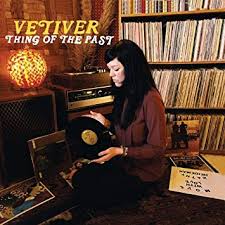 Ya seis los programas en este formato desde casa. El tiempo libre me ha dado margen para hacer esas cosas para las que nunca tienes tiempo… clasificar estanterías de libros y vinilos… escuchar podcast pendientes… ordenar post-it amontonados con notas.
Hay auténticas joya en esta miscelánea musical, ojo porque algunas son de esas que no sabes cómo podías vivir hasta ahora sin ellas.
The Proper Ornaments. Where Are You Now. >< Hal. Worry About the Wind >< The Clientele. Falling Asleep >< Zebra Hunt. See Through You >< En Attendant Ana. The Violence Inside >< Fabienne DelSol. No Time For Sorrows >< Call and Responde. Rollerskate >< Tristen. Partyin's Is Such Sweet Sorrow >< Judde Sill. The Lamb Ran Away With The Crown >< Laura Nyro. Emmie >< Sharon Tandy. Walk From Here To Mexico >< Little Scream. The Heron and The Fox >< Lambert and Nuttycombe. Putting Myself Together Again >< Vetiver. Roll on Babe >< Tia Blake. Wish I Was A Single Girl Again >< John Martyn. Over The Hill >< Street Songs. Help Yourself >< Duncan Browne. Ninepence Worth Of Walking >< Adam Green. Cast a Shadow >< There is an end. The Greenhornes.

Caramuel_196_DescubrimientosenCuarentena
[ 1:25:52 ]
Reproducir Ahora
|
Reproducir en Popup
|
Descarga
(101)
Comentarios