28 abril, 2020 / Comentar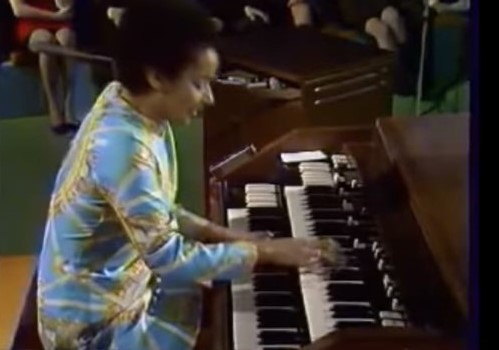 Cada jueves seguimos emitiendo, aunque ahora desde casa y cada vez somos más personas conectadas en directo todos los jueves con la única pretensión de escuchar música. A todas estas personas está dedicado este programa en el que una tras otra escuchamos mujeres extraordinarias.
CARPENTERS. Close To You >< CAROLE KING. I Feel The Earth Move >< ARETHA FRANKLIN. You Make Me Feel Like A Natural Woman >< DINAH WASHINGTON. Drinking Again >< DUSTY SPRINGFIELD. The Look Of Love >< DUSTY SPRINGFIELD. Tupelo Honey >< JULIE DRISCOLL, BRIAN AUGER & THE TRINITY. I've Got Live >< JULIE DRISCOLL. Break Out >< RHODA SCOTT. Moanin' >< AFFINITY. I Am And So Are You >< MAGGIE BELL & STONE THE CROWS. Blind Man >< JANIS JOPLIN. Mercedes Benz >< JEFFERSON AIRPLANE. If You Feel >< PATTI SMITH. Piss Factory >< FLEETWOOD MAC. Dreams >< THE PRETENDERS. The Phone Call >< BLONDIE. Hanging On The Telephone >< SUZI QUATRO. Can the Can ><  PJ HARVEY. Working For The Man >< PJ Harvey & Nick Cave. Henry Lee.

Caramuel_192_Mujeres_Extraordinarias
[ 1:28:38 ]
Reproducir Ahora
|
Reproducir en Popup
|
Descarga
(171)
Comentarios