16 marzo, 2020 / Comentar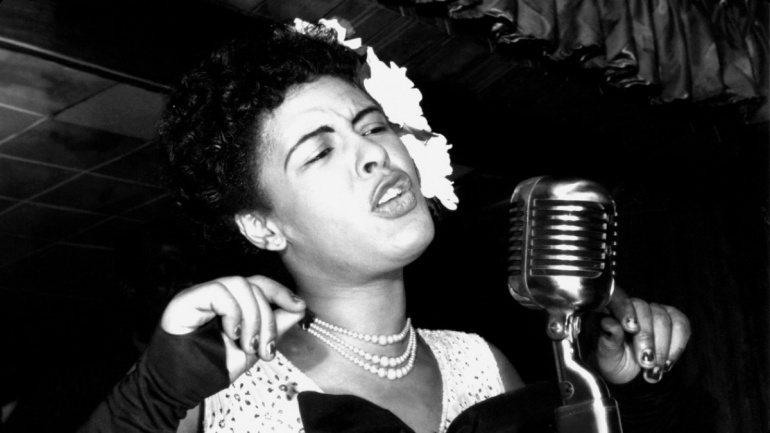 Aunque en Caramuel cada semana suena una mujer en la sección Reina del Mercurio, este podcast está enteramente dedicado a ELLAS. La imposibilidad de escuchar toda la lista que llevamos al directo, pide una segunda parte en breve. Tanto las protagonistas de esta primera parte como las que lo serán de la segunda son extraordinarias.
Koko Taylor. I'm A Woman >< Bessie Smith. Empty Bed Blues >< Sister Rosetta Tharpe. Did't It Rain >< Memphis Minnie. Evil Devil Woman Blues >< Ella Fitzgerald. These Boots Are Made For Walking >< Billie Holliday. The End Of A Love Affair >< Sarah Vaughan. Misty >< Barbara Lewis. Hello, Stranger >< Etta James. At Last >< Sugar Pie de Santo. Git Back >< Mary Wells. My Guy >< Bettie  Swann. Make Me Yours >< Ann Peebles. Beware >< Aretha Franklin. Never Love A Man >< Dionne Warwick. I'll Never Love Again >< Dionne Warwick. Walk On By >< Sandie Shaw. There's Always Something There To Remind Me >< Astrud Gilberto. Windy >< Nina Simone. Wild Is The Wind >< P.P Arnold. First Cut Is The Deepest >< Odetta. Hit Or Miss >< The Soulettes. It's Alright.

Caramuel_190_Podcast_EllasPrimeraParte
[ 1:34:40 ]
Reproducir Ahora
|
Reproducir en Popup
|
Descarga
(176)
Comentarios