19 diciembre, 2019 / Comentar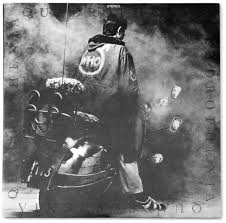 Todavía con resaca de cuatro días de música en el Purple Weekend de León y un inicial repaso a los que escuchamos, este podcast es un revival a la escena Mod británica de los 60 y sus posteriores revisiones en los 70, los 80 y los 90.
Iconos, libros y películas que profundizaron en ese movimiento, con la rebelión juvenil y el paso de la niñez al mundo adulto como telón de fondo. Suenan himnos generacionales de varias épocas.
Solomon Burke. Everybody Needs Somebody To Love >< Small Faces. Whatcha Gonna Do About It >< Small Faces. All Or Nothing >< The Who. My Generation >< The Who. The Kids Are Alright >< The Kinks. Look For Me Baby >< The Creation. Making Time >< Sorry. Easybeats >< John's Children. Desdemona >< Manfred Mann. 5,4,3,2,1 >< The Lambrettas. Poison Ivy >< The Merton Parkas. You Need Wheels >< The Jam. Art School >< Squire. Does Stephanie Know >< Brighton 64. La Casa de la Bomba >< Los Flechazos. La Ciudad del Motor >< The Marvelettes. I'll Keep Holdin >< The Action. I'll Keep Holdin.

Caramuel_184_Revival_MOD
[ 1:08:30 ]
Reproducir Ahora
|
Reproducir en Popup
|
Descarga
(133)
Comentarios