31 marzo, 2019 / Comentar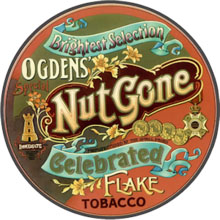 Podcast dedicado a Immediate Records. Sello fundado en Londres en 1965 por Andrew Loog Oldham, por aquel entonces manager de los Rolling Stones y Tony Calder, promotor de espectáculos. Tuvo una breve existencia, pero en sus cinco años de vida produjo multitud de temas de soul, blues y rock británico.
THE McCOYS. Hang On Sloopy >< CHRIS FARLOWE. Out Of Time >< BILLY NICHOLS. Would You Believe >< TWICE AS MUCH. True Story >< GOLDEN APPLES OF THE SUN. Chocolate Rolls, Tea & Monopoly >< THE FLEUR DE LYS. I Walk The Sand >< AMEN CORNER. If Paradise Is Half As Nice >< SMALL FACES. Lazy Sunday >< SMALL FACES Ogden's Nut Gone >< SMALL FACES. Afterglow >< P.P ARNOLD. Angel Of The Morning >< P.P Arnold. First Cut Is The Deepest >< FLEETWOOD MAC. Man Of The World >< OCEAN COLOUR SCENE feat P.P Arnold. It's A Beautiful Thing.  

Caramuel_170_ImmediateRecords
[ 1:07:25 ]
Reproducir Ahora
|
Reproducir en Popup
|
Descarga
(81)
Comentarios