3 marzo, 2019 / Comentar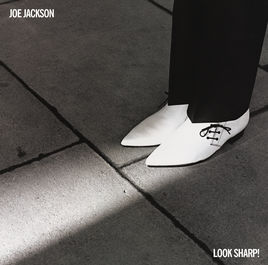 A finales de los 70 e inicios de los 80 surgieron nuevos sonidos que bautizaron como New Wave y de los que habla mucho Wild Thing, la autobiografía de Ian Copeland fundador de la agencia que introdujo la New Wave y el Punk en EE.UU. Escuchamos en este podcast exponentes claros de esta nueva ola.
GRAHAM PARKER AND THE RUMOURS. Local Girls >< JOE JACKSON. Look Sharp! >< JOE JACKSON. Happy Loving Couples >< JOE JACKSON. I'm Man >< ELVIS COSTELLO. Accidents Will Happen >< GRADUATE. Elvis Should Play Ska >< RICHARD HELL & THE VOIDOIDS. Blank Generation >< B-52's. Downtown >< B-52's. Cake >< TALKING HEADS. Once In a Lifetime >< BLONDIE. One Way or Another >< SIOUXSIE & THE BANSHEES. Overground >< THE REZILLOS. Top Of The Pops >< MARTHA AND THE MUFFINS. Echo Beach >< THE MOTELS. Total Control >< LOS PISTONES. Persecución.

Caramuel_168_NewWave
[ 1:13:49 ]
Reproducir Ahora
|
Reproducir en Popup
|
Descarga
(48)
Comentarios