14 enero, 2019 / Comentar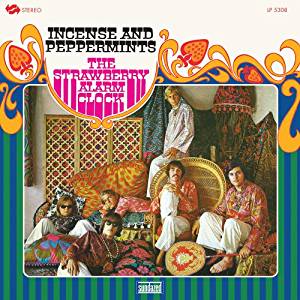 Podcast musical y psicodélico preparado después de visitar la exposición "Psicodelia en la cultura visual de la era Beat". Contextualizamos aquella época y escuchamos una pequeña muestra musical colorista y caleidoscópica.
The Doors. Back Door Man >< Grateful Dead. I Know You Rider >< The Sonics. The Witch >< Electric Prunes. I Had Too Much To Dream (last night) >< Count Five. Psychotic Reaction >< Big Brother & The Holding Company. Blindman >< Quicksilver Messenger Service. Fresh Air >< Vanilla Fudge. You Keep Me Hanging On >< Captain Beefheart & His Magic Band. Zig-Zag Wanderer >< The Great Society. Somebody To Love >< Moby Grape. Changes >< Country Joe & The Fish. The Masked Marauder ><13th Floor Elevators. You're Gonna Miss Me >< The Strawberry Alarm Clock. Incense and Pepperments.

Caramuel_165_MusicayPsicodelia
[ 1:09:13 ]
Reproducir Ahora
|
Reproducir en Popup
|
Descarga
(25)
Comentarios