23 noviembre, 2017 / Comentar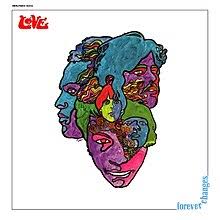 Hoy recorremos el sendero de diversos estilos sobre todo de los años 60. Primeros sonidos garajeros americanos, psicodelia californiana, blues clásico, blues rock, country o folk rock y un pequeño recuerdo a George Young, miembro de Easybeats, hermano de Angus y Malcom Young de ACDC, que murió el pasado 24 de octubre.
Easybeats. She's So Fine <> Standells. Dirty Water <> Strangeloves. Night Time <> Love. The House Is Not a Motel <> Spirit. Love has Found Away <> Julie Driscoll, Brian Auger & The Trinity. Lament for Miss Baker <> Julie Driscoll, Brian Auger & The Trinity. Why (Am I Treated So Bad) <> Joe Cocker. Delta Lady <> Humble Pie. Growing Closer <> Delaney & Bonnie. Poor Elijah. Tribute To Johnson <> Robert Johnson. Sweet Home Chicago <> Canned Heat. My Crime <> Creedence Clearwater Revival. Before you Accuse Me <> Buffalo Springfield. Hot Dusty Roads <> The Byrds. So You Want To Be A Rock and Roll Star <> The Byrds. Hickory Wind <> Spencer David Group. Midnight Train.

CARAMUEL_135_Anyos60
[ 1:08:04 ]
Reproducir Ahora
|
Reproducir en Popup
|
Descarga
(49)
Comentarios