15 octubre, 2017 / Comentar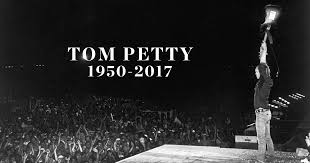 Sentido homenaje de Caramuel a Tom Petty, al que perdíamos el pasado 3 de octubre.
Lo recordamos junto a sus Heartbreakers y Travelling Wilburys, en los discos Tom Petty & The Heartbreakers (1976), You're Gonna Get It (1978), Damn The Torpedoes (1979), Hard promises (1981), Full Moon Fever (1989), Into The Great Wide Open (1991). Seguiremos este repaso en una segunda parte. HASTA SIEMPRE Tom Petty.
American Girl <> Breakdown <> I Need To Know <> Listen To Her Heart <> Refugee <> Here Comes My Girl <> Don't Do Me Like That <> The Waiting <> Tom Petty & Stevie Nicks. Insider <> Travelling Wilburys. Handle With Care <> Travelling Wilburys. End of The Line <> Free Fallin' <> I Won't Back Down <> Feel a Whole Lot Better <> Into The Great Wide Open <> Learning To Fly.

Caramuel_129_TomPetty
[ 1:06:37 ]
Reproducir Ahora
|
Reproducir en Popup
|
Descarga
(39)
Comentarios