18 junio, 2017 / Comentar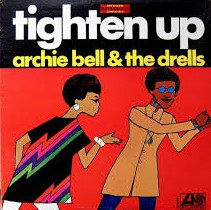 Este Podcast es una prolongación del programa donde nos adentramos en la Motown y sus músicos de sesión, los Funk Brothers. Terminó con James Brown- I'm Black I'm Proud. Este mantra, animó a los afroamericanos a decir bien alto lo orgullosos que estaban de ser negros. La fusión de sus raíces más ancestrales y espirituales con el jazz, el góspel y el R&B derivó en el FUNK, protagonista de hoy.
SAM COOKE. A Change Is Gonna Come >< JAMES BROWN. Papa's Got a Brand New Bag >< ARCHIE BELL & THE DRELLS. Tighten Up >< THE METERS. Cissy Strut >< THE ISLEY BROTHERS. It's Your Thing >< FELA KUTI. Water No Get Enemy >< SLY & THE FAMILY STONE. Dance To The Music >< SLY & THE FAMILY STONE. Thank You >< ARETHA FRANKLIN. Rock Steady >< THE TEMPTATIONS. Papa Was A Rollling Stone >< STEVIE WONDER. Superstition >< STEVIE WONDER. Living In The City >< EARTH WIND & FIRE. Shinning Star >< THE JACKSON 5. I Want You Back.

Caramuel_124_Funk
[ 1:08:37 ]
Reproducir Ahora
|
Reproducir en Popup
|
Descarga
Comentarios