16 abril, 2017 / Comentar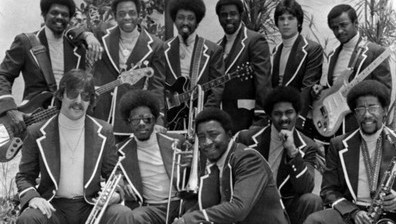 Motown, cosechó incontables éxitos. Responsables de ello, fueron su fundador Berry Gordy, el trío de productores, Holland-Dozier-Holland y los músicos de sesión conocidos como Funk Brothers, base fundamental del particular sonido del sello Motown.
Reet Petite. Jackie Wilson <> Money. Barrett Strong <> Stubborn Kind of Fellow. Marvin Gaye. <> Fingertips. Stevie Wonder <> Baby I Need Your Loving. The Four Tops <> Please Mr. Postman. The Marvelettes. <> He Was Really Sayin' Somethin'. The Velvelettes <> Why Am I Loving You? Debbie Dean <> Where Did Our Love Go. The Supremes <> My Guy. Mary Wells <> I Can't Help Myself. The Four Tops <> Ball of Confusion. The Temptations. <> ABC. Jackson Five. <> War. Edwin Star <> Machine Gun. The Commodores <> Got to Give It Up (Part 1) Marvin Gaye <> I'm Black and I'm Proud. James Brown.

CARAMUEL_120_PodcastFunkBrothers
[ 1:04:35 ]
Reproducir Ahora
|
Reproducir en Popup
|
Descarga
(49)
Comentarios