5 noviembre, 2016 / Comentar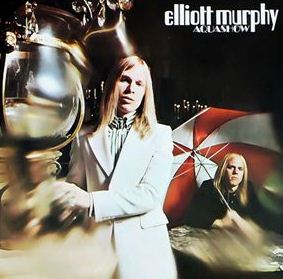 Repasamos hoy algunos documentales de música… "The Second Act of Elliott Murphy ", "Amy", What's Happened Miss Simone?, "CBGB" y la serie "Foo Fighters, Sonic Highway".
ELLIOTT MURPHY. Last of the Rock Stars >< AMY WINEHOUSE. Back to black >< NINA SIMONE. Work Song >< B'52. Tell It Like It T-I-Is >< ETTA JAMES. Winter Wonderland >< CHICAGO. Happy 'Cause I'm Home >< CHEAP TRICK. I Want You To Want Me >< MARVIN GAYE. Ain't No Mountain High Enough>< WILLIE NELSON. Whiskey River>< THE RUNAWAYS. Cherry Bomb >< TROY TROMBONE SHORTY ANDREWS & ORLEANS AVENUE. Orleans & Claiborne >< TEENAGE FANCLUB. Baby Lee. BONUS TRACK. The La's. I Can't Sleep; Joan Jett And The Blackhearts. Crimson And Clover.

CARAMUEL_102_DocMusicales
[ 1:02:31 ]
Reproducir Ahora
|
Reproducir en Popup
|
Descarga
(36)
Comentarios